What started as a hobby resulted in a little world of his own for Vuong Tran. A year ago he set up his own, carefully curated shop of hand made leather goods, with a small workshop in the back. Articles by EAM celebrates good craftsmanship and the sacredness of the everyday object.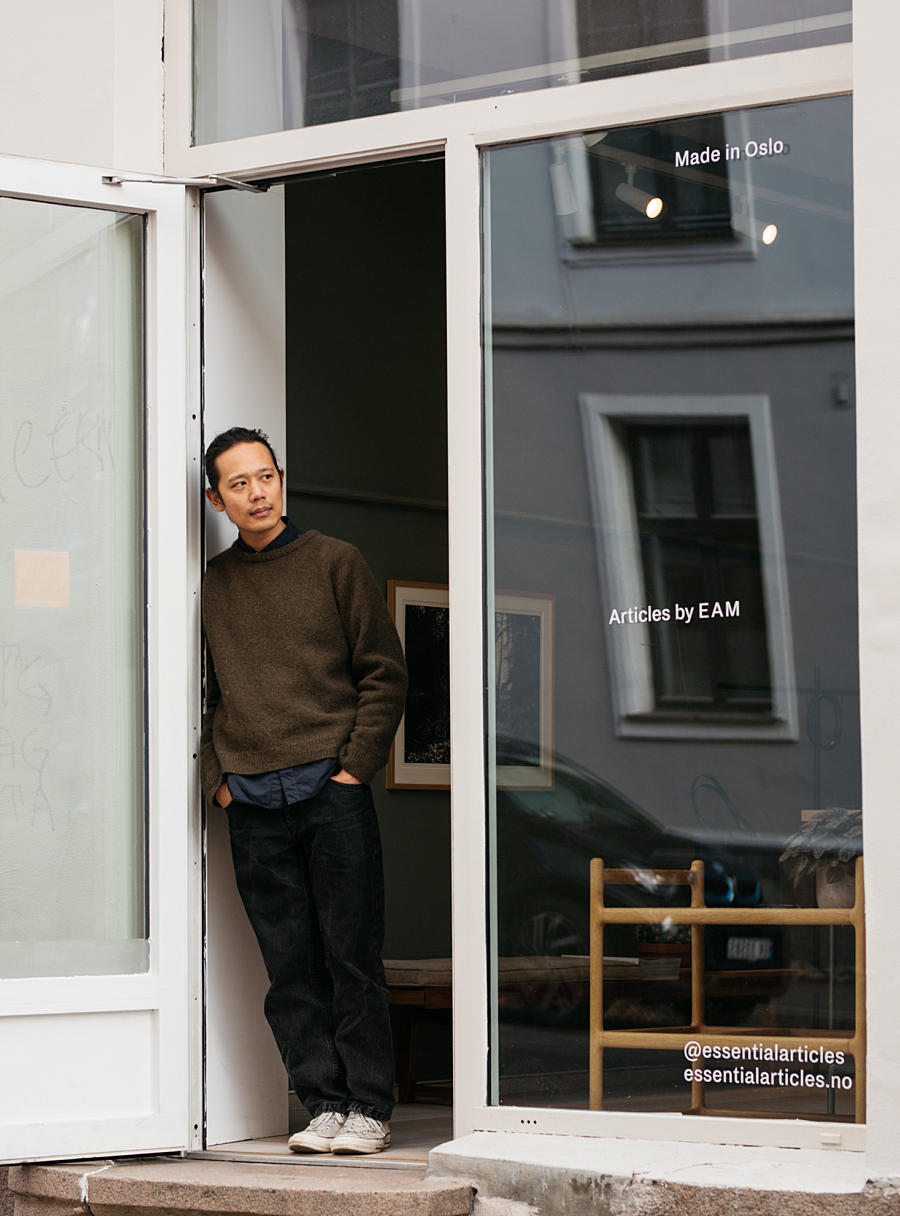 The leather goods
In a quiet street in the otherwise busy Grünerløkka-area, a 19th century building that's so typical for Oslo opens into a small, but distinctly modern space. Wallets, pencil cases and bags in soft, hand stitched leather lay in neat rows. Tran has carefully furnished the space; a soft green-gray wall colour, minimalist shelves, small design items meticulously placed around; a floor lamp here, a Japanese ceramic bowl there. The fluffy samoyed Sam sleeps peacefully on the floor. But mostly, the leather goods are what catches the eye.
– I wanted it to look nice, but for the products to be in focus. It's all about them. After quitting fashion, he, almost on a whim, decided to start making little leather wallets, inspired by the ones you buy from tourist shops. People eventually wanted to buy them, and after working on different designs for years, testing what works, what people wanted, he finally opened the shop a year ago. – It's very much about curiosity. How do you make a product? My key focus is developing patterns. I'm not trying to do something new, I'm trying to make a product that people want. I try to stay true to myself, and spend time developing patterns and designs. None of the products have the same pattern, so the collection is in constant development.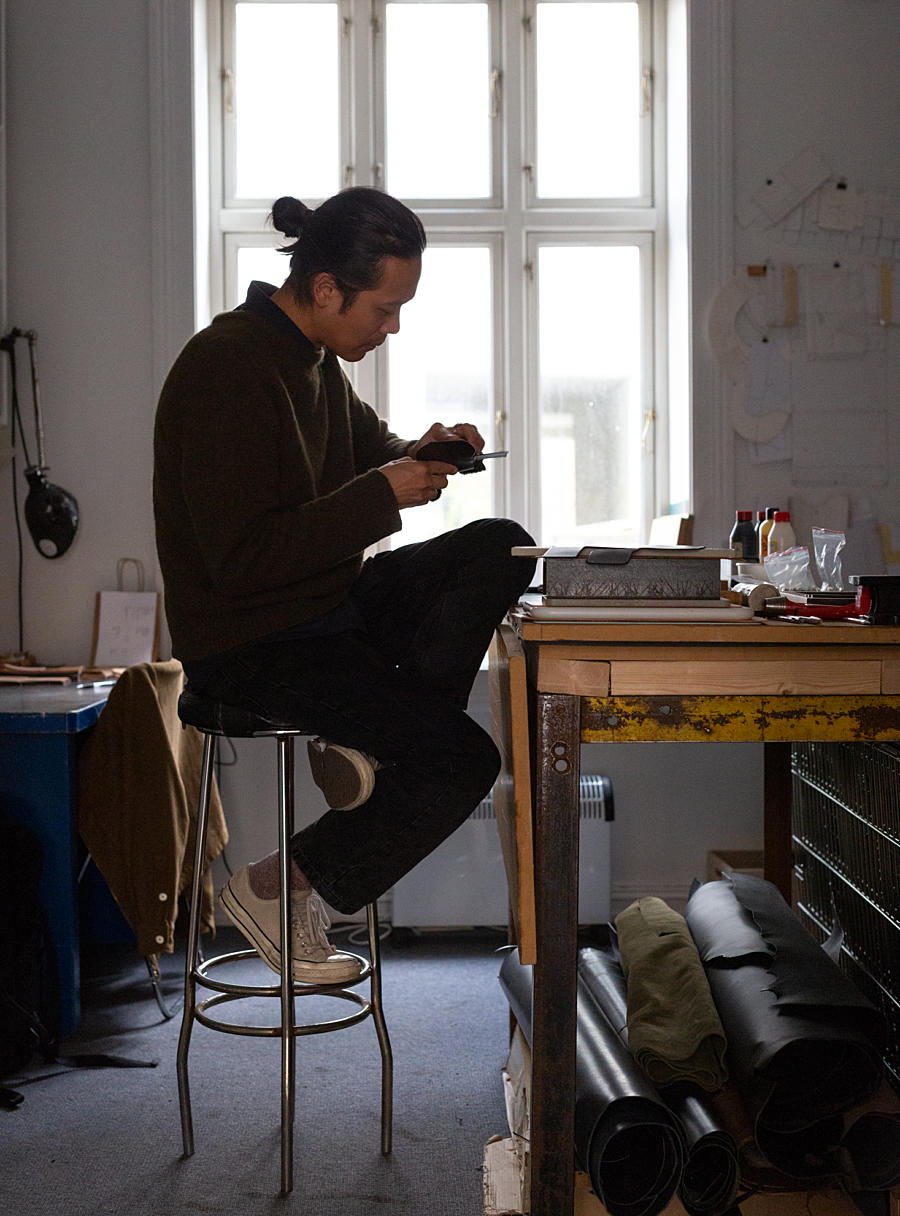 How space interacts with people
To make the space feel comfortable, he added carefully selected pieces of furniture; a soft leather chair; a sculptural lamp; a Krobo bench in warm walnut. – I like wood and leather, warm materials. I got my first Krobo ten years ago, so I really wanted one in the shop. It's timeless; it worked for people 50 years ago, and it will work for people in 100 years. I like it alot because it oozes of solidness, even though it's produced in a simple way.

Being not just a shop, but Tran's workplace, he wanted it to be his own little playground. To create a certain atmosphere, and invite people to take part in his world, not just buy stuff. – One of the challenges I had was to make the customers touch the products. When you hang something on a mannequin people don't dare to touch it, but I want customers to feel the leather in their hand. I'm interested in how space interacts with people.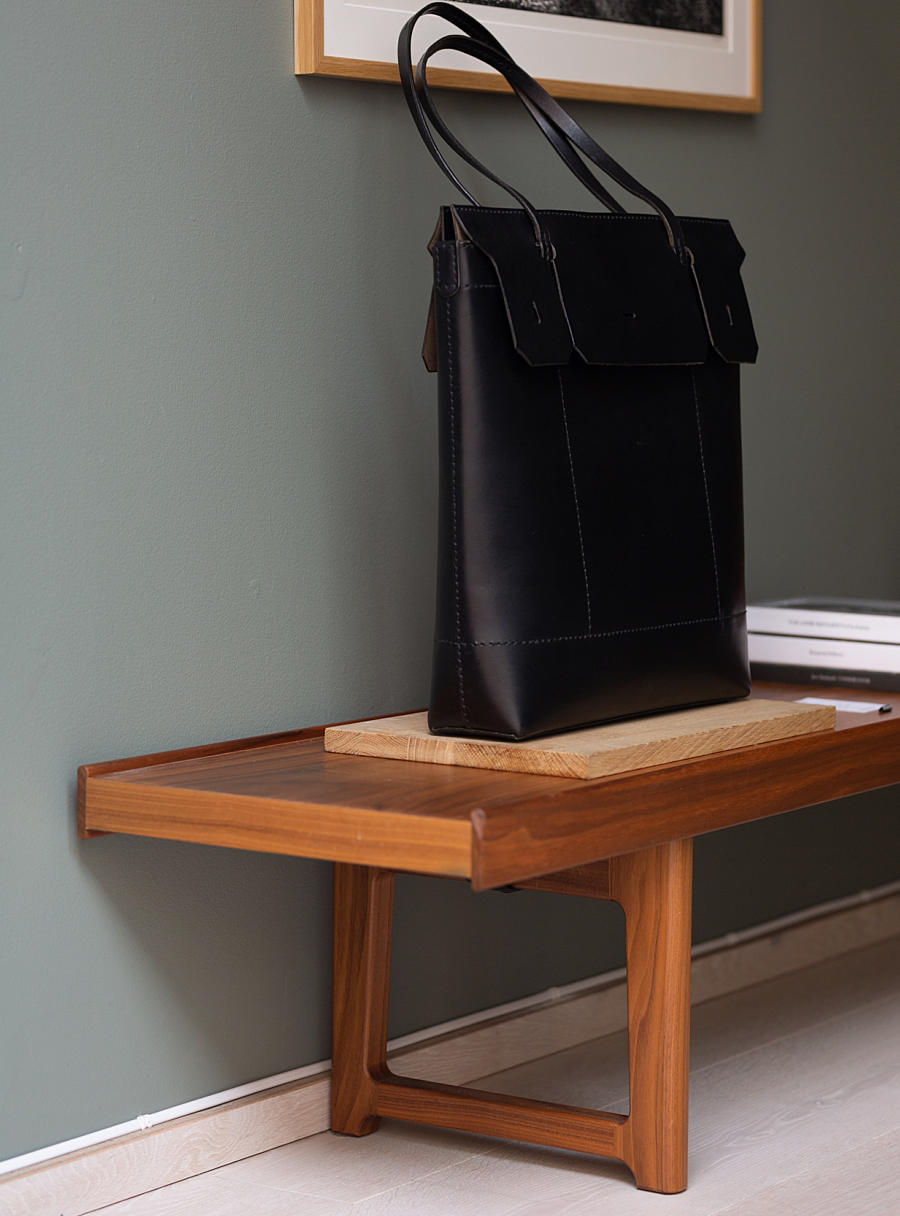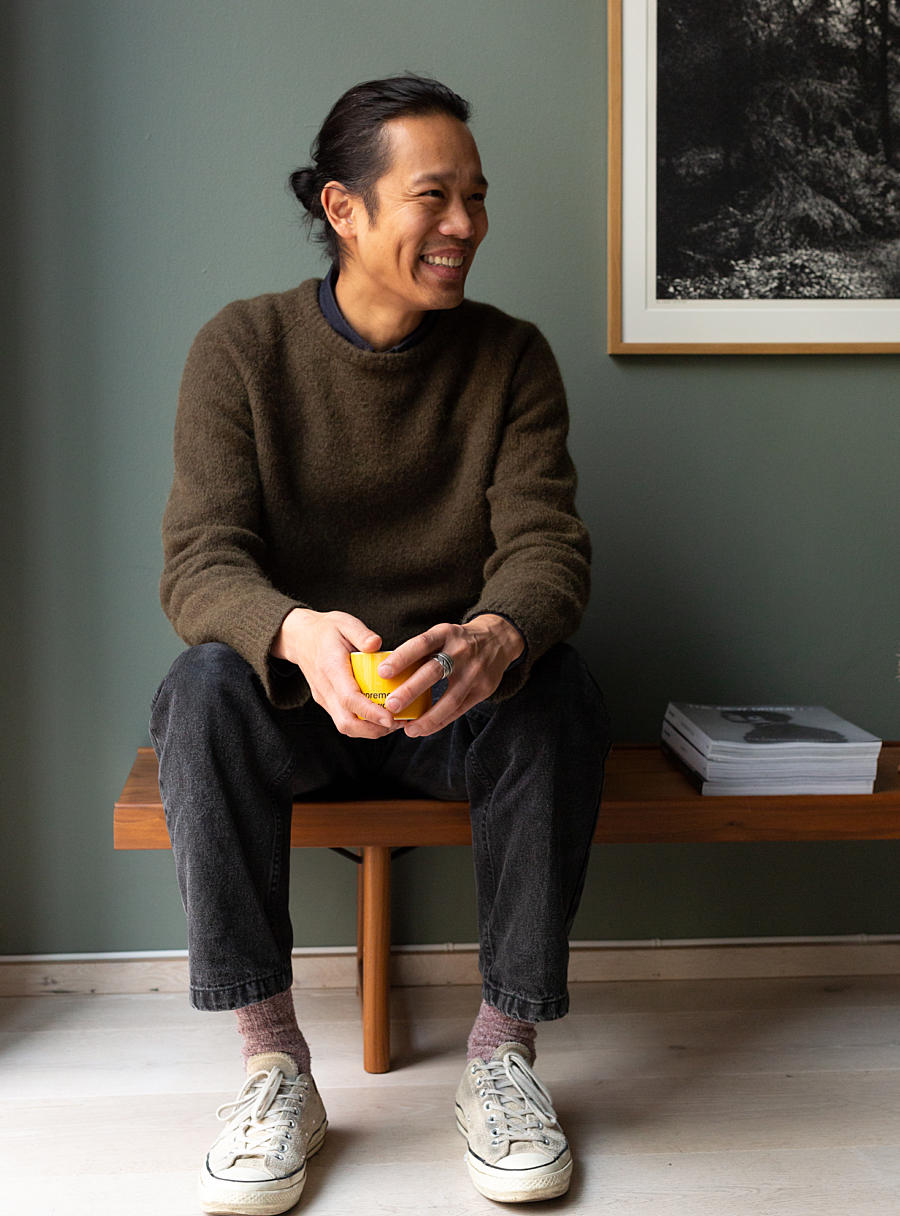 Everyday objects
Having made his life about making everyday objects, he also has a great interest in how and why we use them. How they can be made as good as possible. – Everyday objects are important because of the ritual of them. The ritual of having it in your pocket, in your hand, to open it and use it. There is something almost sacred about it.