How do you really know if a certain chair work in a restaurant environment? You ask the people who work there. Synne Hellevang has spent her summer serving guests at Vingen Bar, located at the Astrup Fearnley Museum of Modern Art. The restaurant's special atmosphere makes her look forward to every single work day.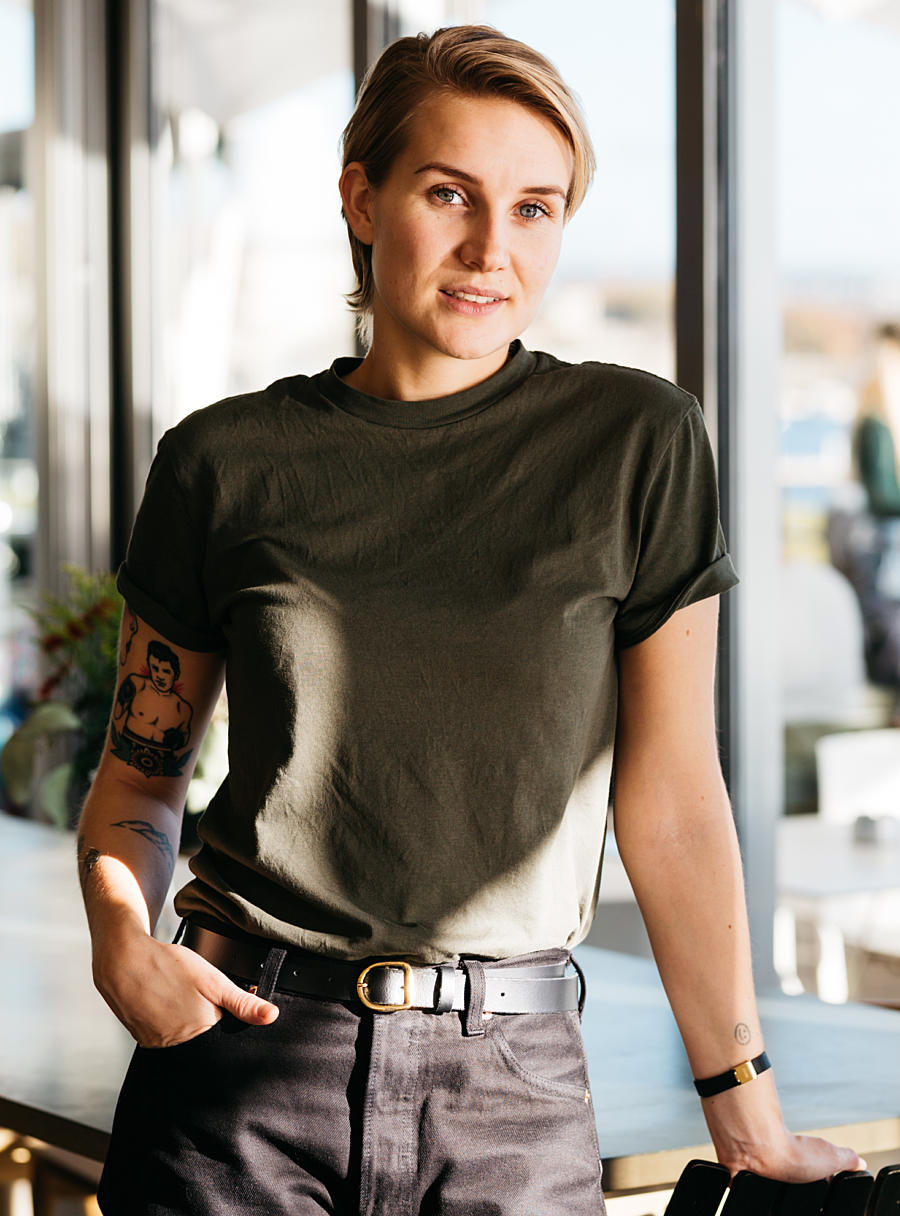 A place where art, design and architecture meet
Nestled under a curve in Renzo Piano's massive, wooden building, Vingen Bar is a place where art, design and architecture meet. A bar, a café and a restaurant, they serve quality coffee and cocktails, and change the food menu to go with the current exhibition shown across the hall. Her love for the museum made Hellevang apply for the job. – The first time I walked in I had a really good feeling. It's so bright and open, it makes you feel calm and happy.
Big windows surround the restaurant, which not only provide lots of natural sunlight, but also give guests a stunning view of the Oslo fjord, with the ever changing sea, a harbour and a popular beach. A western Norway native, the sea has always been important to Hellevang. – Sometimes when I get to work in the morning, typically after a storm, you can really smell the sea. I love it. Being surrounded by beauty makes is so much easier to go to work and have a good time.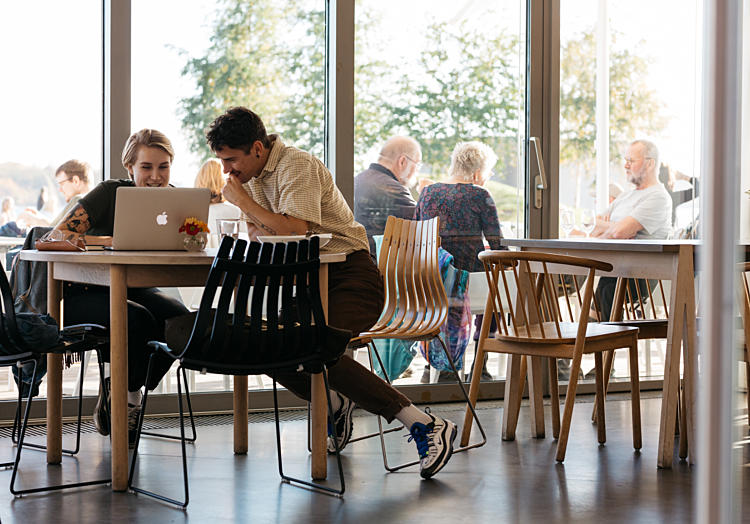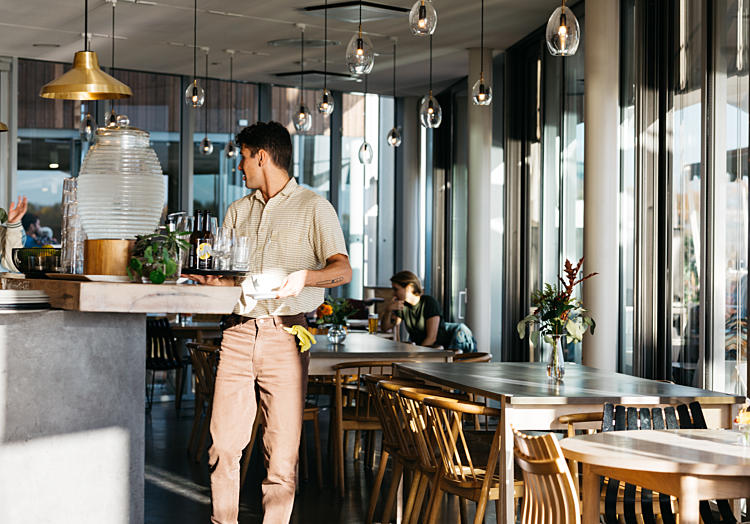 Dominated by light wood materials
The artistic connection is a big part of the restaurant's identity, she feels. Being a museum restaurant, though have been put into every aspect of the room. The interior is dominated by light wood materials, a concrete bar and carefully selected brass details. Round tables near the entrance are surrounded by curved Scandia Junior chairs, designed by Hans Brattrud in 1957. The classic chair is represented in both American walnut and american oak, in what appears to be a random order. They're preferred by customers and employees alike.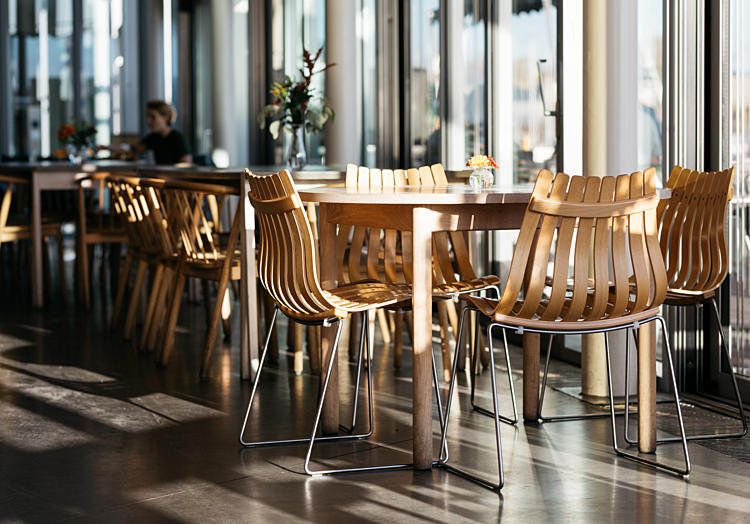 People are always pleasantly surprised
– The furniture here really stands out, and the Scandia chairs are the best. They are very comfortable, and easy to move around. Nice to look at, too, of course, I like how the two colors are randomly matched. I often sit here myself to work on my studies, it's a nice change from the library. Many of the clients at Vingen are tourists, naturally, but she can always tell when someone comes in because they've heard about the place. – People are always pleasantly surprised with the quality of the place, both in food and wine, and design wise.
She describes Vingen Bar as an exemplary place to work; beautiful, but also well structured, easy to keep clean and tidy. – What word am I looking for… Comfortable? Relaxing? When you come to work here you feel calm. The best time is the hour before we open, when you just walk around and put the chairs down, listen to podcasts and start the coffee machine.