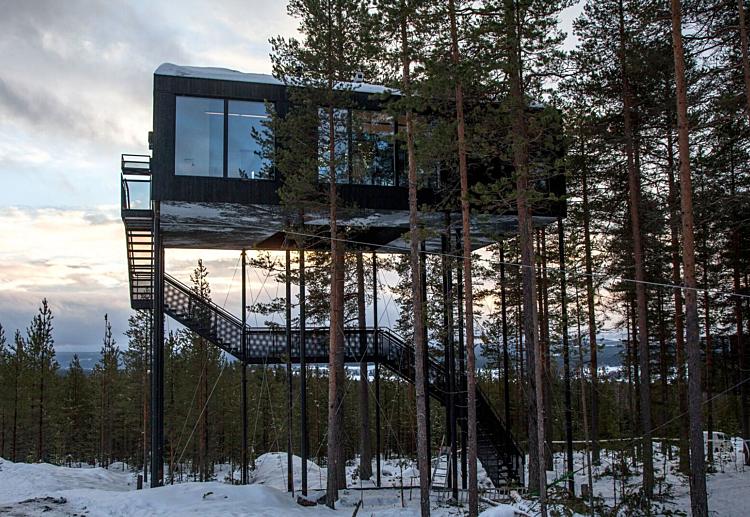 New project by Snøhetta
In the tall pine forest of Northern Sweden, where the tricolored tree trunks stretch up to the soaring crowns, a new addition to the renowned Treehotel opened in January 2017. Hovering ten meters above the ground within the tree canopy, the Snøhetta-designed 7th room provides its guests with a breathtaking view of the Lapland treetops and the Lule River. With focus on the surrounding nature, the design features large windows, a netted terrace suspended above the forest floor, and a tree stretching up through the cabin. The boundaries between indoors and outdoors are blurred, making the cabin part of the forest.  

The 7th room experience begins when approaching the cabin from the forest. Nearing the base of the tree, the view of the complete cabin gradually recedes as a sixth façade appears. This façade is the bottom of the cabin, where a 12 x 8-meter surface is covered with a large black and white print of trees reaching up into the sky. A staircase brings guests from the ground and up into the cabin, along with a small lift for transporting luggage.
Products used in this project: Scandia Senior Vipp

Foto: Johan Jansson/Treehotel