Our responsibility
Our vision here at Fjordfiesta is to improve environments. By this we mean both the surroundings in homes around the world, but also to work towards a better future for the planet that surrounds all of us. We believe that long lasting products that are made with sustainable materials and that has the shortest possible way to travel, will make a difference fighitng the "fast fashion" trends that has made consequences for our planet.
One of our core values is to be proud, and it's really important to the whole team that we continue to work towards our sustainability goals to be exactly that, proud of making an effort for our planet and the people that surrounds us.
Allthough we feel like we just started, we have some achievements we are really proud of, and that we believe make a difference.
Below you will find some information on the things we have done so far.
Eco label certification
We have been working towards sustainability for a long time, and are proud that our Scandia Jr. chair was the first Norwegian piece of furniture that was certified by the Nordic Eco Label back in 2013. As we have our own production of the Scandia chair on Dokka, we identified important goals and worked hard as a team to achieve this certification. And we continue working towards the sustainability goals also for our other products.
Read more about the Eco Label certification program on ecolabel.com.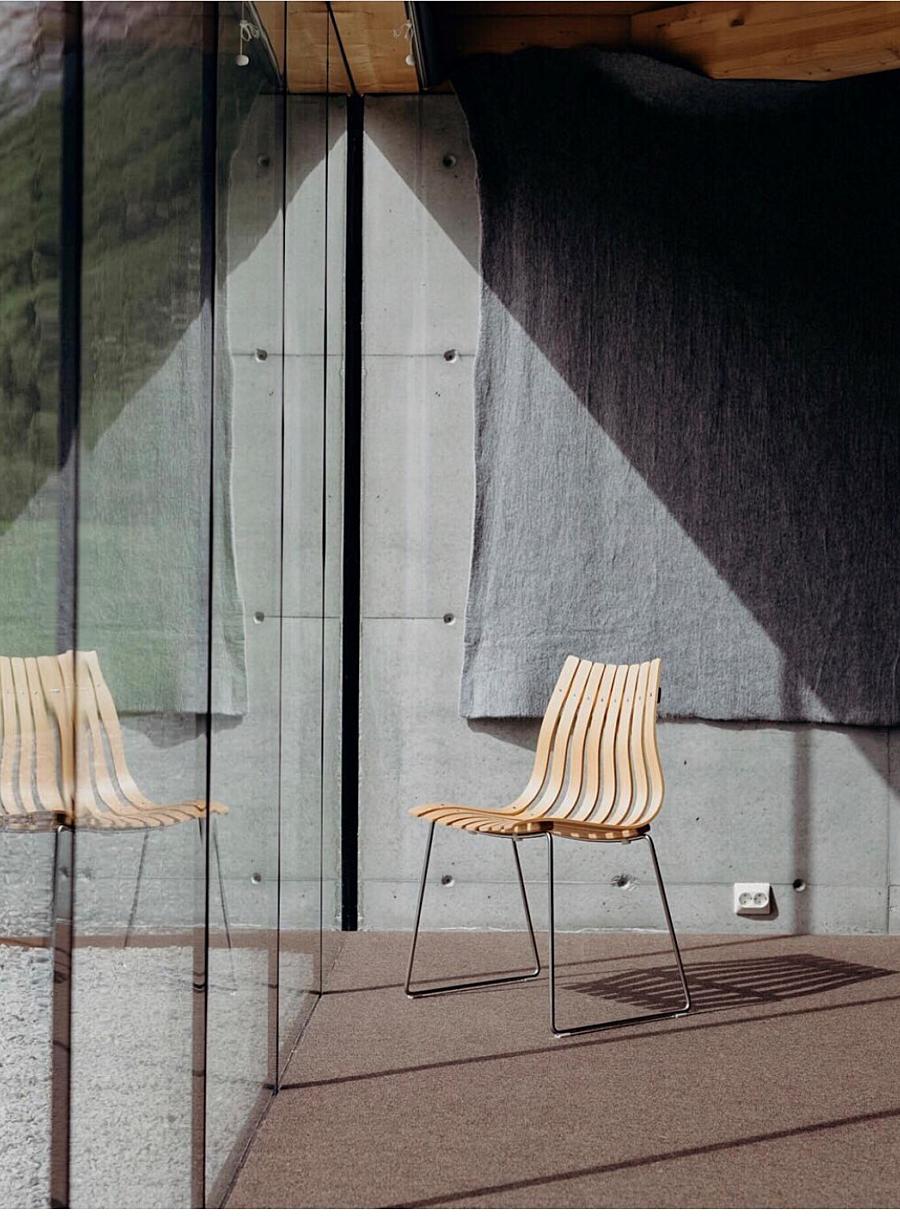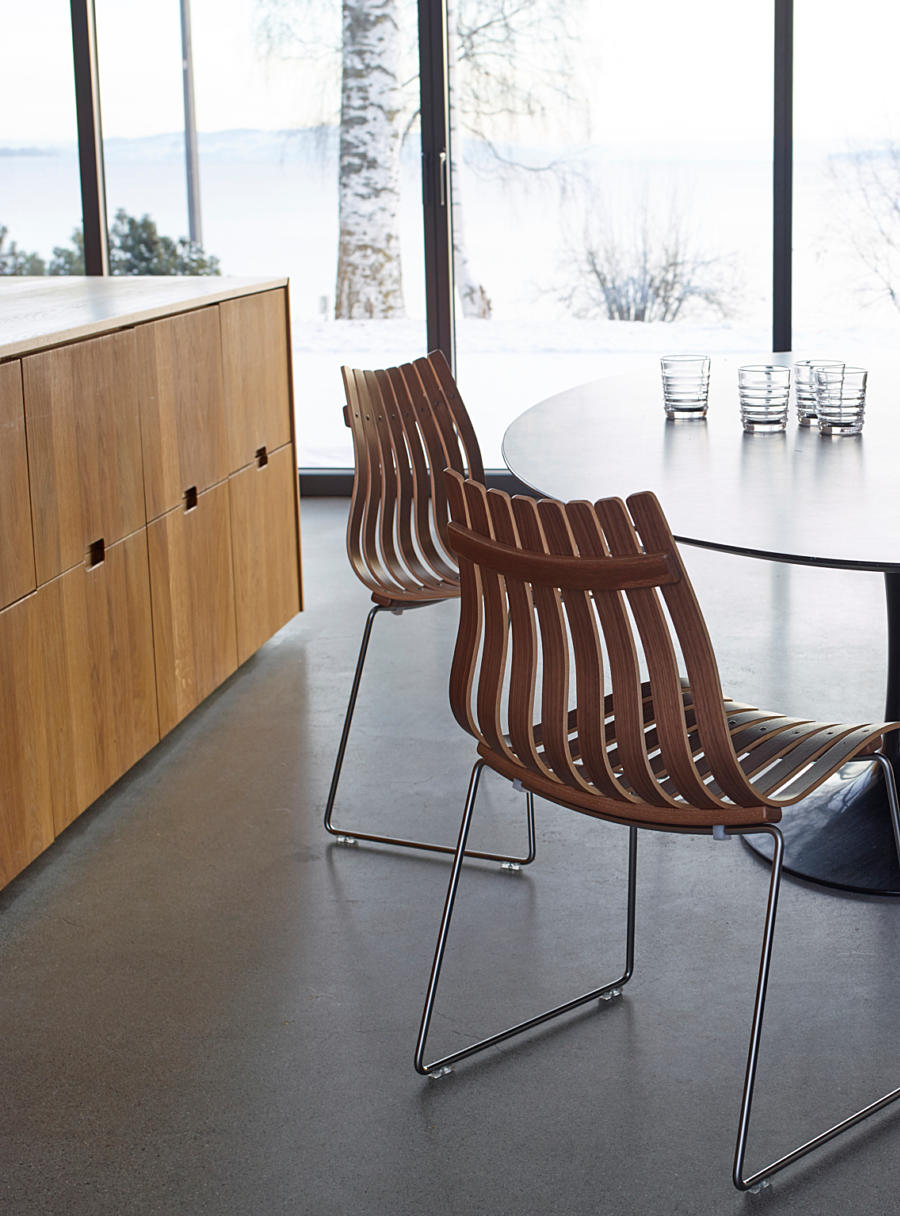 Quality that lasts for generations and spare parts if needed
In the same way that the design history has a story through generations, we want to pass this on by producing unique pieces with quality that stays. If you have an accident with you chair and need spare parts, we can provide this on most models. This way, the products can be renewed and inherited for generations.
Please contact us on office@fjordfiesta.com if you need to repair your chair and we will do our best to help you out!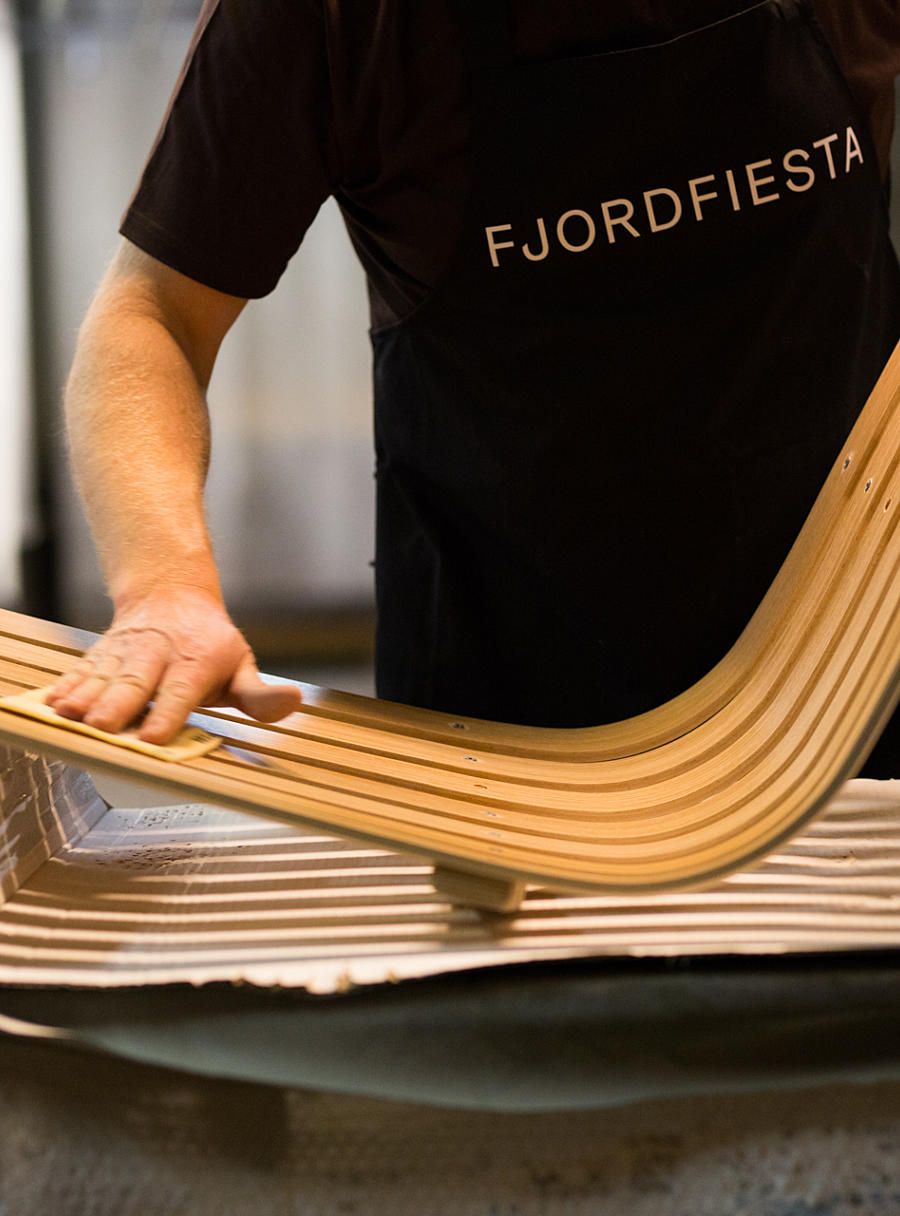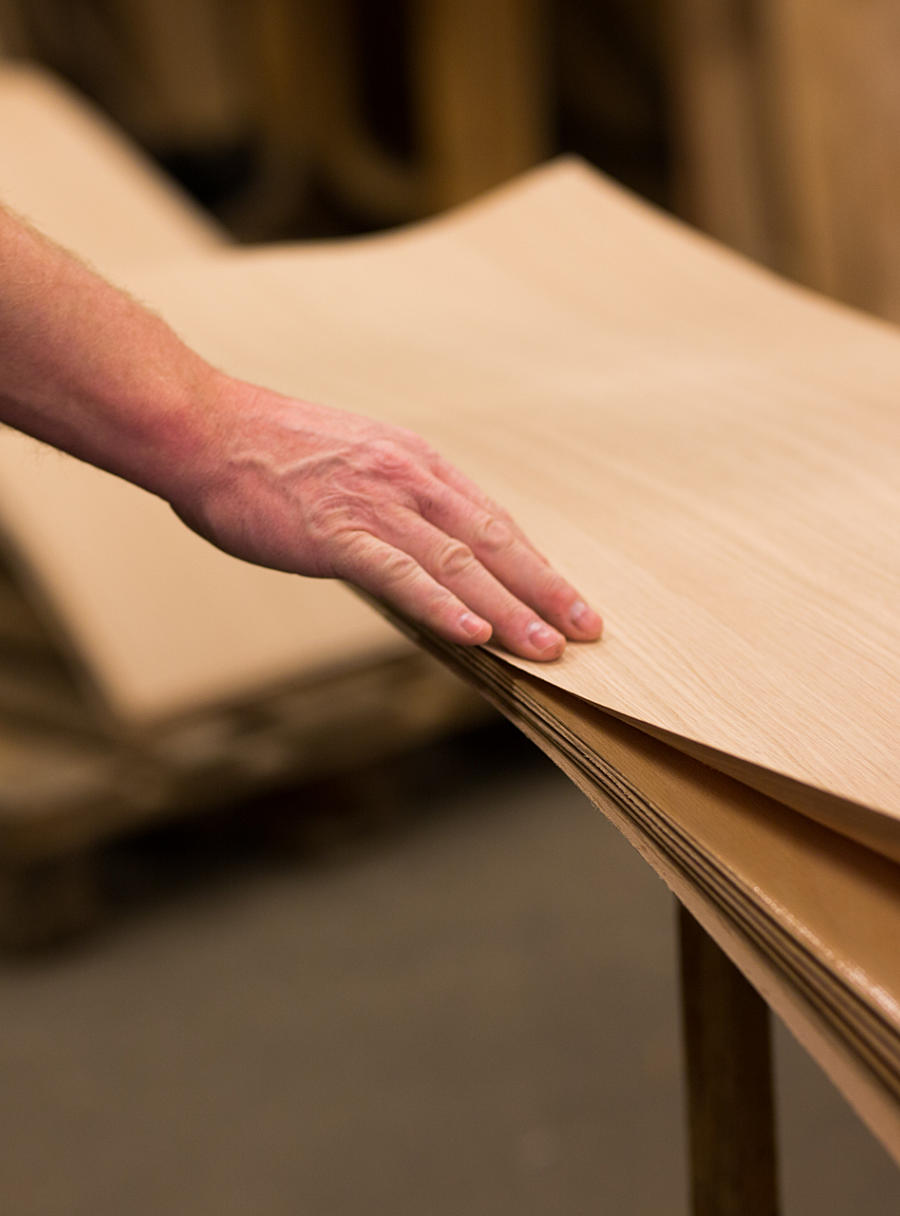 Our own factory in Norway
It was a big decition for us to have our very own factory in Dokka, Norway, where we manufacture our chairs. Norway has a long tradition in furniture manufacturing, and we want to contribute to keeping the workplaces with the highly skilled people that is working in our production.
We are passionate in what we do, and our factory let us do changes in our production quickly when necessary. This enable us to create the quality and durability we need to achieve the more and more sustainable profile we are aiming for.

We also live the brand through our production, as Norwegian work ethics appreciate the competence and personalities that our team represent. We have a flat structure, which represents the Norwegian way of building business and culture.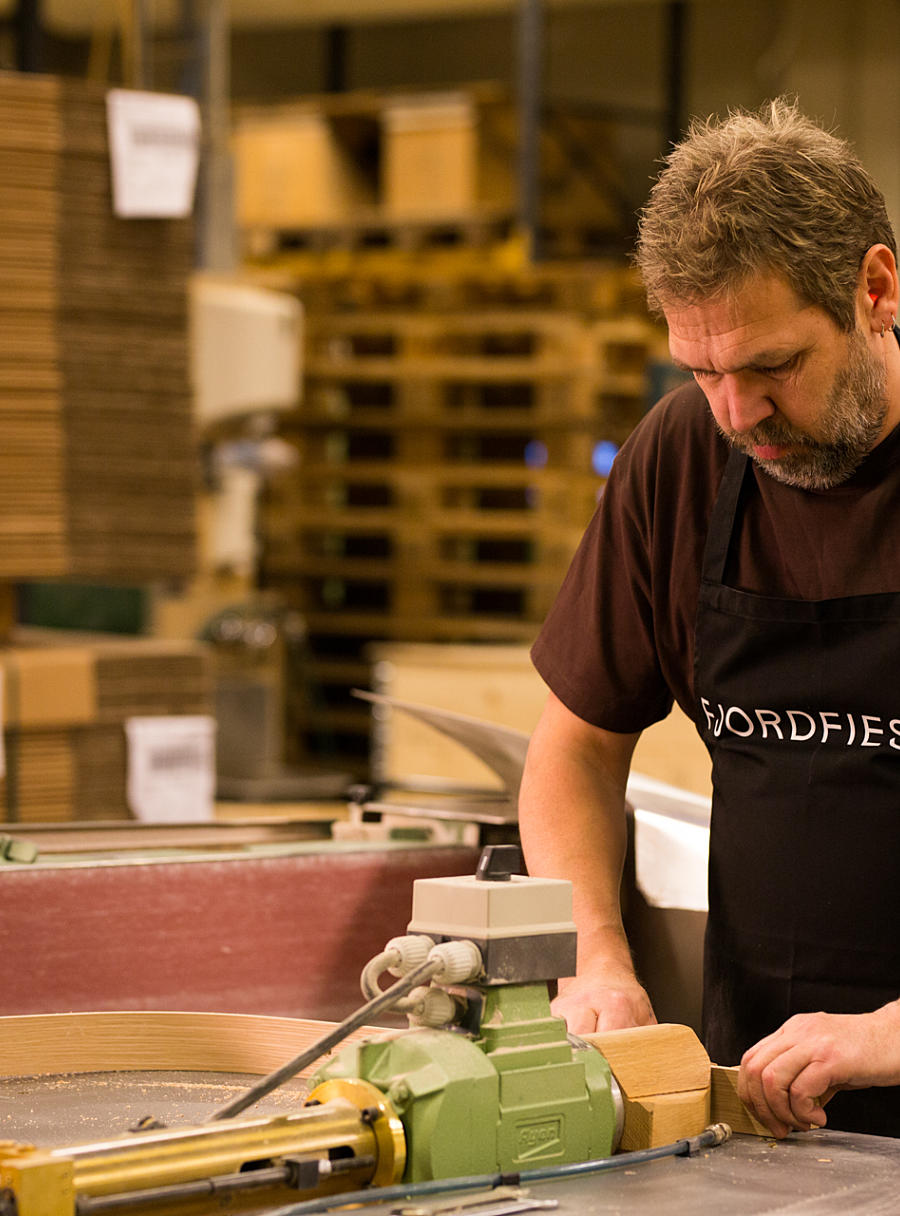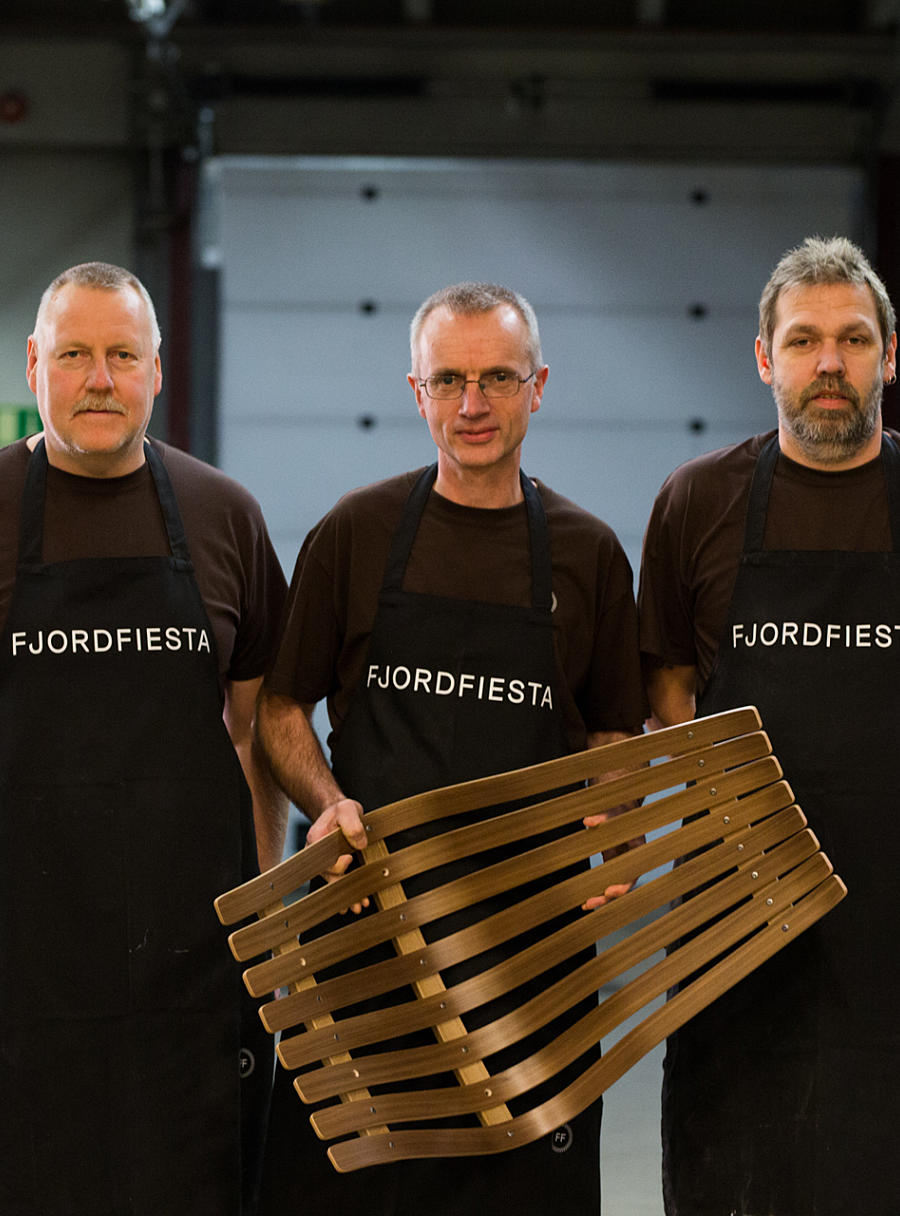 Environmental Product Declaration (EPD)
EPD is a document which transparently communicates the environmental performance or impact of any product or material over its lifetime. All our products are EPD certified, wich means that we have gone through a comprehensive documentation of materials, production, recycling standards and sustainability profile on each and every unique item in our product range. This process has helped us to prioritize what will be the most important areas to focus on year by year in our product design and manufacturing in the future, to constantly work towars an even more sustainable way of creating.